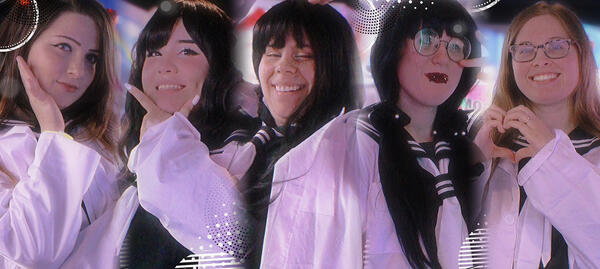 About Us, Mille Feuilles
Mille Feuilles
[ meel-fœ-yuh ]
is an ICT Jpop Idol Cover Group, based in Wichita KS, USA.
The group has a lovely and graceful aura and theme to not only themselves, but their performance styles. The group strives to be airy and sweet, just like the pastry in which the group is named after!
Mille Feuilles consists of 4 members, all of which color coded by a sweet pastel color.
Mille Feuille's official lightstick color is White.The members are currently color coded by these colors
Teal
Yellow
Red
Purple
Upcoming Events
2023:
3/31
Final Friday
Wichita, KS5-2023
Naka Kon
Overland Park, KS06-2023
Anime Festival Wichita
Wichita, KS11-2023
Air Capital Comic Con
Wichita, KS